Samsung Application Processors
Superior performance to meet mobile device demands

Deliver outstanding user experiences for today's ultra-small mobile devices, tablets, notebooks, and smartphones with high-performance, low-power Samsung application processors (APs). Minimize the overall size of your mobile device by using the latest system-on-a-chip (SoC) technology. We can integrate a variety of systems including CPUs, graphic accelerators, image signal processors, and storage interfaces.
Build your success on the performance and versatility of the Exynos line
Samsung's flagship SoC product line, Exynos, comprises an exceptional set of APs based on highly advanced mobile technologies, including Samsung's High-K Metal Gate (HKMG) low-power process. The broad range of the Exynos line offers mobile device architects the solutions they need to meet exacting design requirements.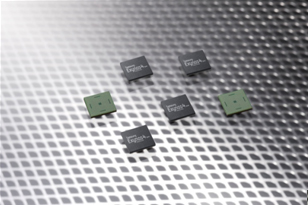 Exynos 5 OCTA

Exynos 5 Octa is the world's first ARM based Octa-core mobile CPU. Exynos 5 Octa processor seamlessly combines the ultimate processing power with the energy efficiency by four Cortex-A15 cores and four Cortex-A7 cores. Using 28 nm HKMG (High-K Metal Gate) process technology and big.LITTLE architecture, Exynos 5 Octa gives your state-of-the-art mobile products, an unmatched performance with much longer battery life. Exynos 5 Octa brings with it the highest level of pure processing power that the world has never seen before in a mobile device.
Exynos 5 Dual
(World's first dual-core ARM Cortex-A15 processor)


The Exynos 5 series with its ARM Cortex-A15 dual-core CPU is designed to provide complete solutions for Wide Quad Extended Graphics Array (WQXGA)-resolution devices. Based on Samsung's advanced 32nm HKMG low-power process, the Exynos 5 series addresses intensifying demand for high graphic performance and multitasking functionality together with power efficiency.

Exynos 4 Quad
(Exceptional low-power, quad-core processor)
Powered by an ARM Cortex-A9 quad-core CPU, bthe Exynos 4 Quad is designed to deliver the ultimate in mobile performance with outstanding efficiency based on Samsung's advanced 32nm HKMG low-power process. Quad-core performance enables smartphone designs with a rich set of advanced codec accelerators that support digital still images, video recording, and playback.
Exynos 4 Dual 32nm
(State-of-the-art mobile graphic processor)
With the Exynos 4 Dual 32nm, Samsung delivers the power of the dual-core ARM Cortex-A9 processor utilizing our HKMG 32nm process technology for an excellent combination of high performance and low power consumption.
Exynos 4 Dual 45nm
(3D graphics and lifelike multimedia)
The dual-core ARM Cortex-A9 architecture used in Exynos 4 Dual 45nm provides outstanding graphics performance and wide memory bandwidth, allowing the AP to meet consumer demands for lifelike multimedia content delivery with instant response.
Exynos 3 Single
(Versatility with broad OS support)
Equipped with a Cortex-A8 Mobile CPU, ample memory bandwidth, and a graphic interface that supports heightened resolution at high frame rates, the Exynos 3 Single offers compelling 3D graphic performance.
S5P6450
(Best-in-class 3D performance)
A high-performance GPU for 3D mapping makes this Samsung AP an outstanding solution for geographic positioning systems (GPSs), while helping reduce bill-of-materials cost.



(责任编辑:admin)